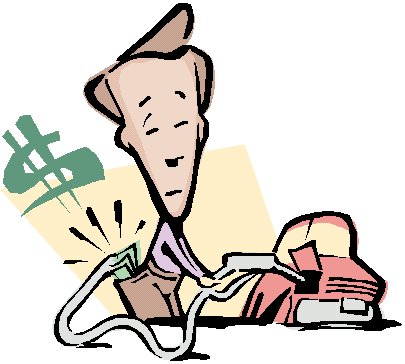 Meet the next Senate monster,
Senate Bill S. 1419
"To move the United States toward greater energy independence and security, to increase the production of clean renewable fuels, to protect consumers from price gouging, to increase the energy efficiency of products, buildings, and vehicles, to promote research on and deploy greenhouse gas capture and storage options, and to improve the energy performance of the Federal Government, and for other purposes."
Here is the
traditional storyline for why the bill will be opposed:
The bloated, pork-laden Energy Bill of 2005 was supposed to deal with energy issues for the foreseeable future. No such luck. This Energy Bill, S.1419, is far, far worse. It will raise energy prices, raise food prices, increase hunger, worsen appliance performance, make the roads more dangerous and bring back Carter-era gas lines and shortages just when we need them the least - after disasters. It's a horrendous concoction of every bad energy idea imaginable and will impact every family trying to make ends meet around the country. It's unbelievably stupid in its rehashing of failed ideas and do-it-yourself economics.

Here is the
real power of opposition will actually come from:
Arguing power generated by giant windmill complexes "makes strip mining look like a decorative art," Sen. Lamar Alexander (R., Tenn.) led the rebellion for the Southerners. He complained that his state has very little wind power, except on mountain ridges, and gets 33% of its electricity and 7% from hydroelectric dams. It would be unfairly penalized, he said, because neither source is regarded as "renewable." To meet the target, utilities there would have to buy wind or solar generated electricity generated elsewhere, boosting costs to consumers.

Eleven environmental groups fought to save the "renewable portfolio standard," a measure designed to reduce air pollution that has passed the Senate three times previously, but each time was rejected by the House. "This one is a lot tighter than you'd like," said Marchant Wentworth, a lobbyist for the Union of Concerned Scientists, which has helped promote renewable energy mandates in 22 states.

But because those state measures vary widely, Sen. Jeff Bingaman (D., N.M.), chairman of the Senate Energy Committee, sponsored an amendment that would establish a uniform federal standard to require utilities to produce 15% of their electricity from wind, solar power or other "renewable" energy sources by 2020. That would be a big boost, since currently such sources supply between 2% and 3% of the nation's electricity.

"Renewable energy," however, is a term of art, defined by environmental groups. It excludes nuclear energy and hydroelectric power, although neither power source produces air-polluting emissions. Mr. Bingaman argued that reliance on more renewable energy would raise electricity prices by less than 1% and produce some savings by lowering the demand and the price of natural gas, which many utilities currently use to make electricity.
Keep in mind that this "Energy Bill" does not bring nuclear, hydroelectric, liquid coal, new refinery capacity, or any short term fixes to the table. That will end up being the deal breaker should these not be addressed, even if it comes in the form of a veto.